One wheel, full access
You can concentrate on driving while all display information is at your sightline.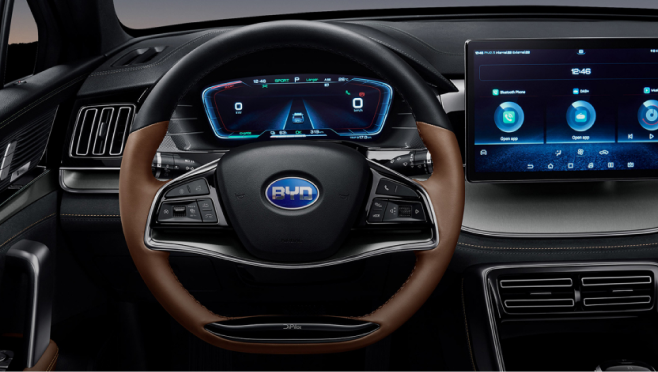 BYD Heart, the power reactor
The innovative center control with pulsating light design allows you to switch to different functions and modes in seconds.
TANG speaks, in another way
31-colour ambient lights will reflect your mood, whatever the occasion.